Robert Mourton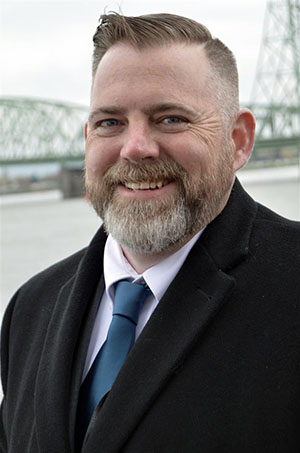 Hi there! My name is Robert Mourton and thank you for visiting my page. I believe that real estate is not about houses - it's about people, and my enduring philosophy in business is "relationships over transactions."
Whether your dream home is a modern palace or a rustic cabin in the woods, I can help you find the right place to call home - because life is always best when you love where you live.
I am a Clark County native, and my family has lived in the area since the late 1800's. I live in Ridgefield with my fiancée, where I am a Board Member of the Chamber of Commerce.
After 20 years of working in the marketing division of a Northwest regional airline, I took an early retirement and made the leap into real estate. After much tireless work, I got "Rookie of the Year" for 2018 and made the top 3 in sales for my office in 2019.
In my free time, you'll find me on the water, whether kayaking, clamming, or crabbing. I also enjoy hiking with my two teenage boys in the Cascades.